Tracy Morris
Music Academy Director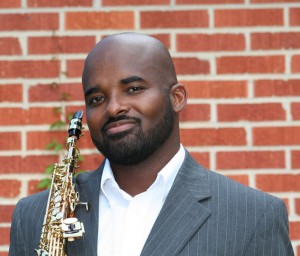 Tracy Morris,  founder and director of the Morris Music Academy, was born and raised in Jacksonville, Florida.   Tracy excelled in music at a very young age and earned numerous musical honors while in middle and high school.
Tracy graduated from the University of North Florida jazz program where he studied with legendary alto saxophonist Bunky Green and  the late euphonium master and jazz pioneer Rich Matteson.  He performed with and composed for the top jazz ensemble there and was the featured baritone saxophone soloist on UNF's critically acclaimed debut CD, "Have You Heard?"
Tracy has performed in concert with many notable artists including Dr. Billy Taylor, Louis Belson, Marcus Printup, James Moody, Rich Matteson, Vincent Gardner, Kevin Bales, Cassandra Wilson, Clark Terry, Elian Elias and others.
Tracy has taught at Florida State College, currently teaches music in Duval County Public Schools and performs regularly throughout the Southeast.
A firm believer in equal access to the music and arts for all, Tracy remains very active in the cultural arts community and currently serves as the board president for Beaches Fine Arts Series in Jacksonville Beach, FL.