Tracy Morris
Music Academy Director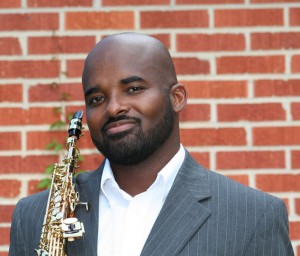 Meet Tracy Morris, a distinguished musician and the driving force behind our Morris Music Academy's success. With a passion for music ignited during his formative years in Jacksonville, Tracy Morris has emerged as a trailblazer in the world of music education.
Tracy's musical journey began early, marked by remarkable achievements throughout his middle and high school years. Hailing from Jacksonville, Florida, he quickly established himself as a musical force, earning a plethora of accolades and honors.
As a testament to his dedication and talent, Tracy pursued his higher education at the prestigious University of North Florida jazz program. Under the tutelage of iconic alto saxophonist Bunky Green and the late euphonium virtuoso and jazz pioneer Rich Matteson, Tracy continued to hone his craft. His contributions to the university's top-tier jazz ensemble were exceptional – he not only performed with brilliance but also showcased his compositional prowess. Notably, Tracy's artistry shone as he took center stage as the featured baritone saxophone soloist on UNF's critically acclaimed inaugural album, "Have You Heard?"
Tracy's musical journey is further adorned with collaborations alongside esteemed artists, including Dr. Billy Taylor, Louis Belson, Marcus Printup, James Moody, Rich Matteson, Vincent Gardner, Kevin Bales, Cassandra Wilson, Clark Terry, and more. His performances have graced countless concert halls, leaving audiences captivated and inspired.
Not content with personal achievements alone, Tracy is a dedicated educator who has shared his expertise at Florida State College at Jacksonville and with Duval County Public Schools.
An advocate for inclusive arts and music education, Tracy actively contributes to the cultural arts community. Presently, he serves as the director of educational programming for Beaches Fine Arts Series in Jacksonville Beach, FL. Tracy's commitment to fostering equal access to music and the arts resonates profoundly within the cultural landscape.
Join us at the Morris Music Academy, where Tracy Morris' legacy lives on through unparalleled musical instruction and unwavering passion. Experience the magic of music with us in Jacksonville, and embark on a journey of artistic growth and expression that will last a lifetime.