Yep.  Playing the saxophone is really cool.  Fortunately, Morris Music Academy offers the best saxophone lessons in Jacksonville! Taught by amazing instructors with decades of both teaching and performance experience, we're your go-to place for sax lessons. All lessons include study in music theory, ear training, sight reading, technique, tone and development. Saxophone lesson students also learn how the sax relates to all the fine arts and are exposed to additional artist teachers through master classes.
Our saxophone faculty teaches a variety of styles from classical and jazz, to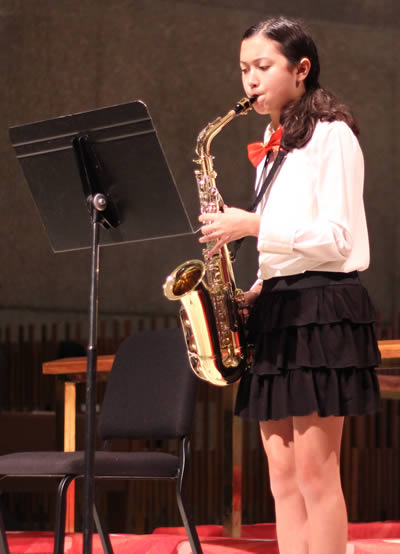 popular music. Whether you want to learn jazz, classical or contemporary music, instructors are happy to help you become the saxophonist you want to be.
In addition to offering saxophone lessons at our music studio in Jacksonville Beach, we also offer a distance learning option allowing you to take your lessons via Skype or FaceTime.
In order to make the very best of your sax lesson experience, there are a couple of things you will want to have in place:
A good quality instrument.  Not all saxophones are created equal.  There are a lot of 'bargains' and 'deals' to be found on musical instruments…both online and in some stores.  The phrase, "you get what you pay for" holds very true when it comes to selecting an instrument of appropriate quality for your lessons and enjoyment, as some of these instruments are a waste of money. Renting or buying from a reputable instrument dealer like Rhapsody Music in Jacksonville, is a fantastic option.  Be sure to let us know if you have any questions.
A good practice environment.  Having access to a quiet place that is  free of distractions will allow students to focus on their music.
It's easy to take the next step!
Saxophone lessons are scheduled first-come, first-served.
So contact us today to arrange your first of many private music lessons!
Morris Music Academy
2602 Isabelle Blvd, Suite 50
Jacksonville Beach, FL 32250
(904) 853-5049