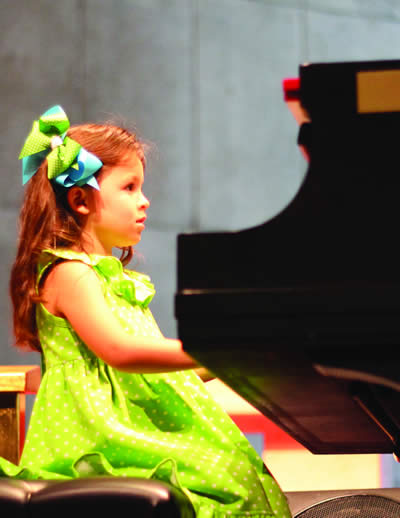 Morris Music Academy offers the best piano lessons in Jacksonville by presenting repertoire and technique with fun and innovative methods.  Piano lessons are offered for both children and adults in classical, jazz, rock, pop and other genres.
Core principles are emphasized and as students continue through the piano curriculum learning significant repertoire, fundamentals necessary for all levels of performance are also addressed. All lessons include study in theory, ear training, sight reading, technique, and history. Piano lesson students also learn how the piano relates to all the fine arts and are exposed to additional artist teachers through master classes.
Our piano faculty teach a variety of styles from classical to popular music. Whether you want to learn Bach or Alicia Keys, our teachers are happy to help you become the pianist you want to be.
In addition to offering piano lessons at our music studio in Jacksonville Beach, we also offer a distance learning option allowing you to take your lessons via Skype or FaceTime.
In order to make the very best of your piano lesson experience, there are a couple of things you will want to have in place:
A good instrument on which to practice.  An acoustic piano is not necesarily required, but a good, tuned piano or a good electronic keyboard with weighted keys would definitely make for a better lesson experience.
A good practice environment.  Having access to a quiet place that is  free of distractions will allow students to focus on their music.
It's easy to take the next step!
Piano lessons are scheduled first-come, first-served.
So contact us today to arrange your first of many private music lessons!
Morris Music Academy
2602 Isabelle Blvd, Suite 50
Jacksonville Beach, FL 32250
(904) 853-5049